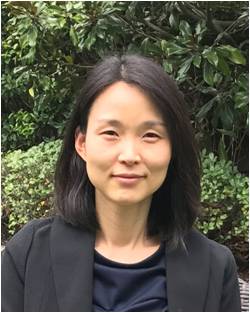 Hernandez Hall, Room 213
(575) 646-1167
dchoe@nmsu.edu
Education
Ph.D.

 in in Civil Engineering/Structures 2007, Texas A&M University (College Station) U.S.

M.S. in

Architectural Engineering/Structural Engineering 2002, Inha University, South Korea

B.S. in

Architectural Engineering 2000, Inha University, South Korea
Professional History
Jan 2021 to Present - Assistant Professor, New Mexico State University, NM
September 2013 to  December 2020 - Assistant Professor, Prairie View A&M University (PVAMU), TX
June 2012 to May 2013 - Adjunct Assistant Professor (FT), PVAMU, TX
August 2011 to May 2012 - Senior Staff Engineer, MMI Engineering & Adjunct Assistant Professor (PT), PVAMU, TX
June 2008 to August 2011 - Senior Staff Engineer, MMI Engineering, Inc., Houston TX
May 2004 to December 2007 - Research Assistant, Texas A&M University, College Station, TX
Research Interests 
Artificial Intelligence and Deep Learning
Probabilistic Modeling & Structural Reliability
Deterioration and Resilience of Civil Infrastructures
Structures Extreme Environmental Conditions
Select Publications
Choe, D. E., Kim, H. C., & Kim, M. H. (2021). Sequence-based modeling of deep learning with LSTM and GRU networks for structural damage detection of floating offshore wind turbine blades. Renewable Energy, 174, 218-235.
Kim, C., Choe, D., Castaneda, H. (2020). Probabilistic Corrosion Initiation Models for Coastal Concrete Structures Corrosion and Materials Degradation, 1(3), 328-344.
Kim, H. C., Kim, M. H., & Choe, D. E. (2019). Structural health monitoring of towers and blades for floating offshore wind turbines using operational modal analysis and modal properties with numerical-sensor signals. Ocean Engineering, 188, 106226.
Choe D., Gardoni P., Rosowsky D., and Haukaas T. (2009). Seismic Fragility Estimates for Reinforced Concrete Bridges Subject to Corrosion., Structural Safety, 31(4), 275-283.
Choe, D., Gardoni, P., Rosowsky, D., and Haukaas, T. (2008). Probabilistic Capacity Models and Seismic Fragility Estimates for RC Columns Subject to Corrosion., Reliability Engineering & System Safety , 93(3), 383-393.